Certifications, Recommendations, Awards, Memberships & Advocacy
As a Lullaby Earth customer, you will never have to worry about questionable labels or claims. Lullaby Earth proudly stands behind the materials we use in our baby mattresses and accessories, and we have the certifications, recommendations, and awards to prove it.
Certifications
Lullaby Earth's efforts to make healthier and chemically safer products is evidenced by the following certifications.
MADE SAFE™ means a product has been made with ingredients not known or suspected to cause human health harm. Materials in our products have been scrutinized by scientists and experts to ensure they do not contain harmful ingredients or release vapors, gases, or by-products that could impact human health.
The GREENGUARD Certification Program℠ is a third-party testing program for emissions from consumer products and materials. GREENGUARD tests for criteria based on industry and governmental standards. All Lullaby Earth products are certified to the UL/GREENGUARD Gold Certification standard.
Lullaby Earth baby crib mattresses are additionally validated by the UL Environmental Certification Program to meet the UL formaldehyde-free standard. This demonstrates our commitment to eliminating harmful chemicals from mattresses.
Recommendations
At Lullaby Earth, we're proud that others have noticed our dedication to healthier materials, sustainable business practices and renewable energy, as well as all the efforts we make to develop safer sleep products for little ones. Thanks to the organizations below! Please note that these recommendations are not certifications and some recommendations are product specific.
Awards
Lullaby Earth is loved by parents, doctors and independent evaluators. Please note that not every award applies to every product and awards are not certifications.
Memberships & Advocacy
Lullaby Earth supports organizations working to make the world healthier, cleaner and more sustainable. While these companies have not formally evaluated or certified Lullaby Earth or its products, they stand with us in our desire for a better planet.
Lullaby Earth is a Business Partner of Women's Voices for Earth. WVE focuses on eliminating toxic chemicals from our daily lives.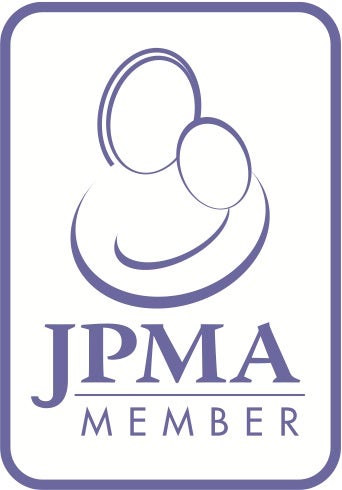 The Juvenile Products Manufacturers Association (JPMA) is a trade organization dedicated to advocating for the safe use and selection of products for babies and children and to supporting parents in finding safer products.
Proudly Made In U.S.A.
Lullaby Earth mattresses are proudly made in the U.S.A. When you buy a Lullaby Earth baby crib mattress, you can feel proud of your support for U.S. jobs and industry. You can also be assured that all materials are from a trustworthy and reliable source. Breathable covers are sewn and finished in the U.S.A. with imported fabric.