Summer is just around the corner! While the sunshine season brings warmer weather, picnics, adventures and more, all that extra fun can have an impact on your toddler's sleep schedule. Really, it's easy for sleep to get disrupted over the summer months – at any age.
Think about it: the nights are longer (AKA lighter!), we're more active during the day and for longer periods. And, once school ends, parks, shopping centers and the world around us is generally a lot busier, too. For toddlers and young children who are just getting used to both the world and their own sleep routine, things can get tricky.
What's the best way to keep sleep on track during summer? This can vary a lot from family to family – and even from child to child within the same family. However, there are some steps you can take to help your little one get the sleep they need during the busy and exciting summer months. Here are my top summer sleep tips for toddlers.
1. Adjust Your Child's Sleep Environment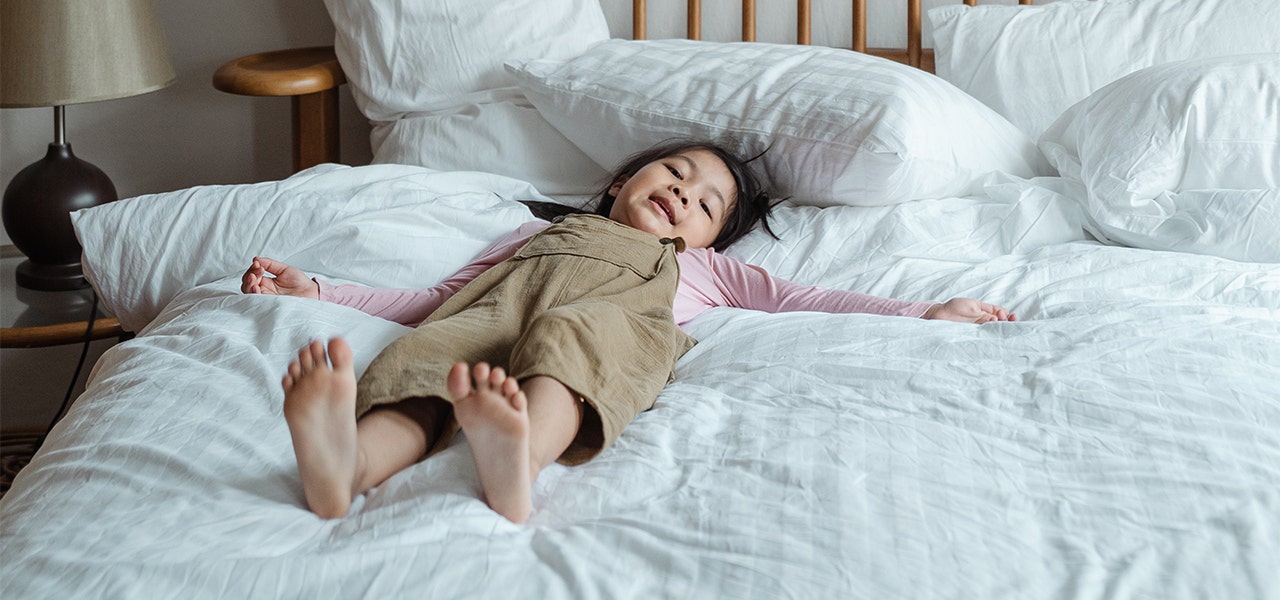 First and foremost, we need the room in which your child sleeps to be as sleep-friendly as possible. Don't worry, a few simple changes can make a big difference. I suggest:
Consider blackout blinds – It gets light early and stays light late during the summer. Blackout blinds will help keep the room dark and help prevent incredibly early mornings.
Use incandescent light bulbs in the bedroom – Energy-saving bulbs will hinder the body's ability to produce melatonin!
Keep the space as cool as possible – Between 65 and 70 degrees is perfect for sleep. Do this by keeping curtains closed during the day and using a fan to move air around the room if you don't have air conditioning.
2. Have Times to Relax During the Day
During the summer, we tend to be much more active than usual, which can often mean more stimulation for toddlers. It helps to think of levels of stimulation in terms of your little one going up a staircase. The more stimulated your child is, the higher up the stairs they are.
If you, as an adult, have not had an opportunity to unwind during the day, you may be very overstimulated at the end of the day – but at least you have a sense of why your brain is still buzzing. An overstimulated child will struggle to fall asleep, may seem like they are fighting sleep, will be unable to recognize this or soothe themself, and likely will have more sleep disturbances during the night.
Try having a few times during the day when you step away and unwind a little. Who doesn't like an excuse for some quiet snuggles?
3. Keep Your Toddler's Sleep Routine Consistent
As much as possible, conduct your child's wind down and sleep routine in their bedroom where it's nice and cool and dim enough for sleep. And, above all, stay consistent! Your child will need to know that it's time for sleep, and it's up to you to show them.
Some children may need a little more help than others to wind down, especially if they've come in from being really busy outside. Spend extra time helping them to relax and wind down. If giving them a longer bath or reading a second bedtime story helps, it's time well spent.
4. Take Cooler Baths at the End of the Day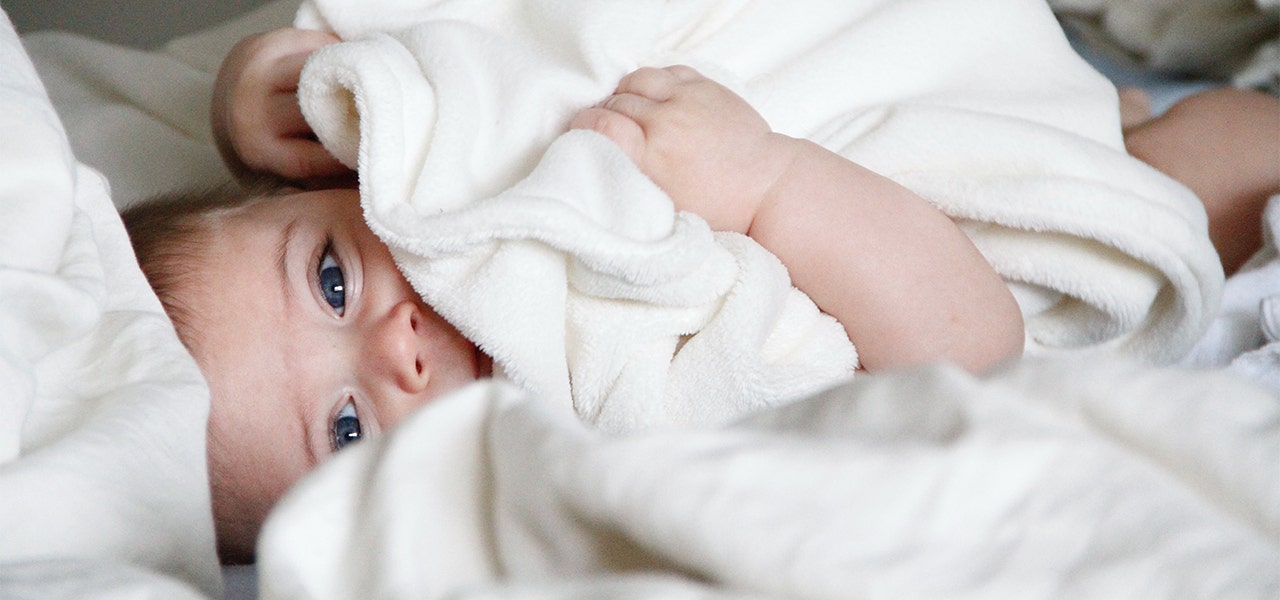 Speaking of that bedtime bath, this is a great way to end a hot and sticky day. And, there's no reason why you can't drop the temperature a little to help cool down your kiddo and ready their body for sleep. They will feel more comfortable, plus the body naturally drops in temperature during sleep.
5. Consider Bringing Bedtime Forward a Little
Because we're more active during the summer, you may find that your child is more tired at bedtime. If this is the case, bringing bedtime forward a little might be an idea for you.
However, don't be tempted to make bedtime too early as your child may treat this as a nap – they may fall asleep easily but then wake after an hour or two! This will make getting them back to bed for their night's sleep difficult, and that's the last thing we want. Thirty minutes earlier may be helpful, but any longer may not be.
6. Stay Out of the Sun as Much as Possible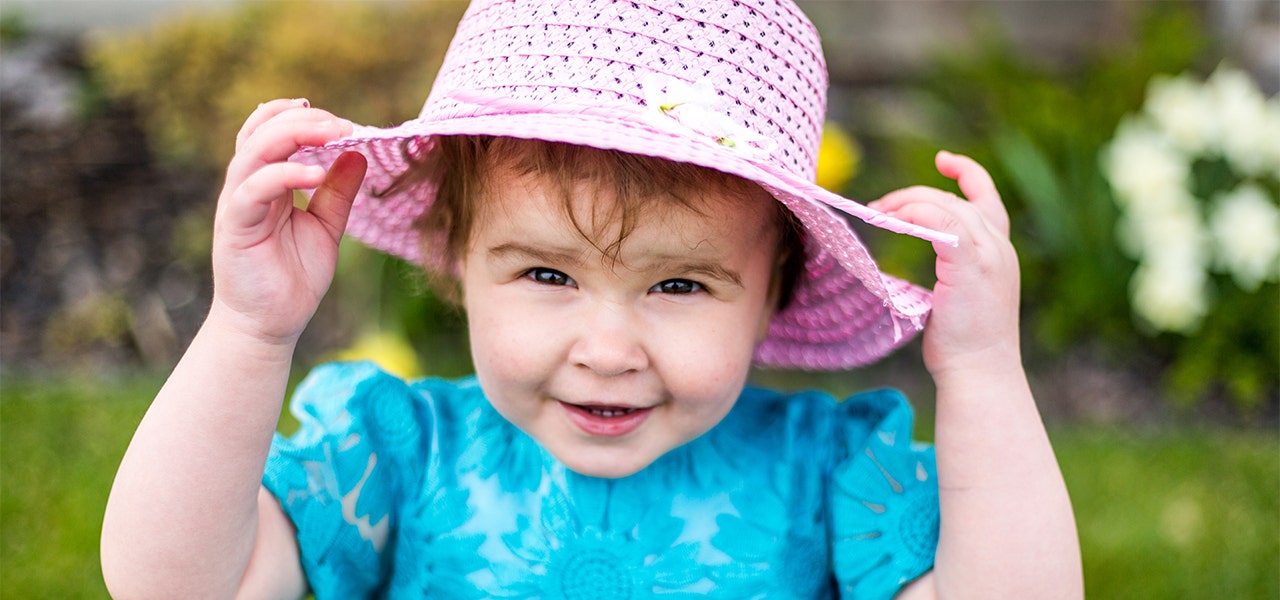 This is especially important when it's at its hottest between 11 a.m. and 3 p.m. Avoid too much sun exposure by wearing hats, sunscreen and sunglasses. If your child spends too long in the sun, they can feel unwell due to the effects of sunstroke/heat stroke, which in turn affects sleep – which is the last thing you want.
Summer is packed with opportunities for fun when you have a toddler in the home. Hopefully, these summer sleep tips can help your toddler (and you!) feel rested enough to enjoy all that summer fun to the fullest.
Is your toddler falling asleep OK but waking too early? I have tips for that, too!
---