Happy Women's History Month! Here at Lullaby Earth, we're celebrating with stories to teach our little ones – regardless of gender – that girls can do anything. Teaching about women's empowerment is not just about celebrating amazing women in history. It's about raising confident and empowered daughters, compassionate and clever sons, and respectful, brave, brilliant people … history makers and world changers!
And, because we're in the business of sleep, what better way to do that than with a bedtime story? There are so many benefits to reading to your toddler before bed – and so many stories out there to explore. Read on to learn … and start filling up your kiddo's bookshelf with stories about strong, brave, super-cool women!
Benefits of Reading Bedtime Stories to Toddlers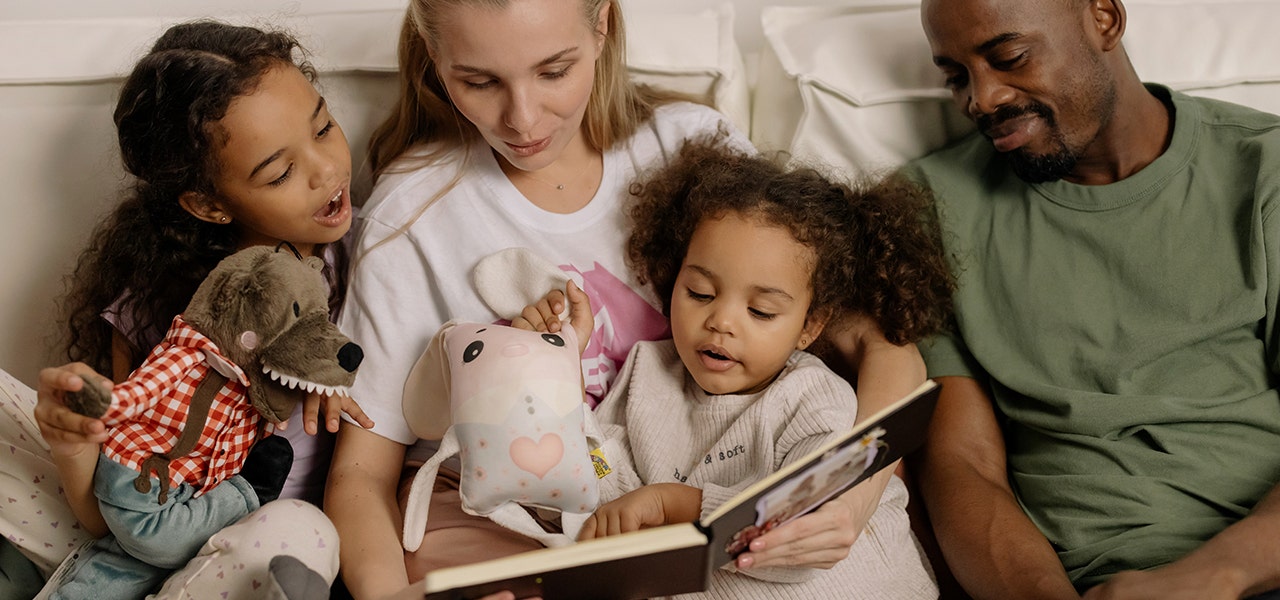 You've probably been told by just about everyone – your mother-in-law, your pediatrician, your nosy next-door neighbor poking her head over the fence – that you should read to your baby. It's good for them! But do you know why reading is beneficial to your little one?
Because there are very real developmental benefits to reading to your baby. To name a few, reading:
Exposes them to new words and enriches language development

Teaches them to exercise their imagination and appreciate storytelling

Introduces different people, places and ideas, encouraging empathy

Creates an opportunity for quality time together
Not to mention that teaching your little one that reading is FUN at a young age encourages them to nurture that appreciation for reading as they grow. Reading can open so many doors throughout their lifespan, from improved performance in school to creative expression (that doesn't involve screen time!) to becoming a well-informed, worldly adult.
Bedtime Stories Help the Bedtime Routine
We haven't even mentioned the biggest benefit of reading to your little one: it helps them sleep better! (Okay, we may be a little biased about how exciting that is. But we're makers of mattresses after all.)
It's true! Routinely reading to your little one at bedtime can help them sleep better. Key word: routine. Routine isn't just a sleepy-time buzzword – it's biology! When it's time for bed, your brain starts producing melatonin – a sleep hormone – to signal to your body that it's time to wind down. Melatonin production is primarily governed by your circadian rhythm, your body's sleep-wake cycle that responds to sunlight, but you can influence it, too!
If you follow a daily bedtime routine for your little one, eventually their body learns that their routine – be it a nighttime bath, special pajamas, snuggling, etc. – is a sign that it is time to start producing melatonin. So, if you read to your little one every night before bed, eventually that becomes a signal for sleep! Other aspects of reading can be quite soothing, too – things like their parent's hushed voice, lying on their non-toxic mattress and skin-to-skin contact.
When Should You Start Reading to Your Baby?
Start today … we mean it! Whether they're babies, toddlers, school-aged children or children who haven't even been born, it's never too early or too late to begin reading aloud to your children.
When you're pregnant, reading to aloud to your baby can help familiarize them with your voice, which will become a sense of comfort for them in a strange new world once they are born. Babies benefit from quality time spent together. Toddlers begin developing language faster. Children learn empathy, express creativity and advance their vocabulary. There are unique benefits to reading at any stage in a child's development.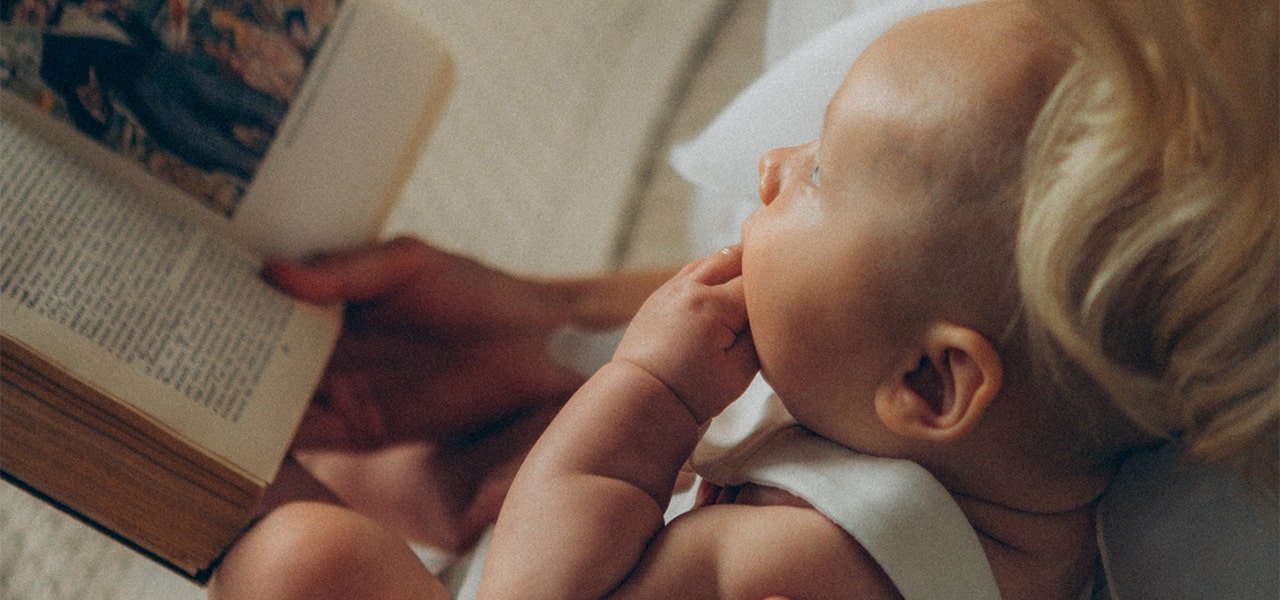 4 Empowering Bedtime Books for Any Age
Whether you're raising a baby or a toddler or not yet started, there are empowering books out there for every age (and everyone)! Here are a few to get you started.
For Babies: Dream Big, Little One by Vashti Harrison
Among the very real women of BIPOC author Vashti Harrison's Dream Big, Little One, your child will meet heroes, role models and everyday women who did extraordinary things. What better message for a goodnight story than to dream big?
For Toddlers: Dear Girl, by Amy Krouse Rosenthal and Paris Rosenthal
Dear Girl: A Celebration of Wonderful, Smart, Beautiful You! is a love letter written for the special girl in your life. This book, co-authored by a mother-daughter duo, is a gentle reminder to your daughter that she's powerful, strong and holds a valuable place in the world. (Raising a clever and compassionate son? Try Paris Rosenthal's Dear Boy)
For Children: Franny's Father is a Feminist by Rhonda Leet
Franny's Father is a Feminist is a silly, sweet, straightforward tale of a father who knows that girls can do anything boys can do – and isn't afraid to show it! From teaching her to fix her own bicycle and splashing in the mud to cheering at ballet recitals and supporting Franny's mother in her career, Franny's Father displays that empowering women is for everyone.
For Parents: Parenting Beyond Pink and Blue by Christia Spears Brown, Ph.D.
Parenting Beyond Pink & Blue: How to Raise Your Kids Free of Gender Stereotypes is a parent's guide to focusing on your child's unique strengths and interests to bring out the best in them – rather than relying on traditional pink-and-blue stereotypes. It's humorous, fresh and accessible … but also science based.
Here at Lullaby Earth, we're not just in the business of sleep. We're in the business of family, and we're in the business of creating a better world for our little ones – they are our future, after all. From sleep tips to parenting tips (oh, and the most affordable non-toxic mattresses, too), Lullaby Earth is here to help you – because parenting can be a tough thing to navigate!
You've got this. Now go show your little girls that they've got this, too!