Whether you're preggo, a partner to someone who is, an adoptive parent or even, yes, a dad-to-be – that intense nesting instinct could hit at any time. Before you reorganize your little nugget's tiny dresser drawers for the fifth time, consider this:
Your baby's nursery can be one of the most toxic areas of your home.
Yep, the nursery is likely newly furnished, painted and decorated. With that comes harmful, unregulated chemicals filling the air that your baby will breathe. And, toxic chemicals can significantly impact your baby's health … which is the opposite of the clean, safe space you're aiming for when nesting.
We aren't trying to scare you – we promise! We're parents, too, and we also happen to have some really smart scientists, environmentalists and engineers on our team who care about keeping babies safe. Read on for tips on setting up a non-toxic nursery you can feel good about.
Aren't all Baby Products Non-toxic Baby Products?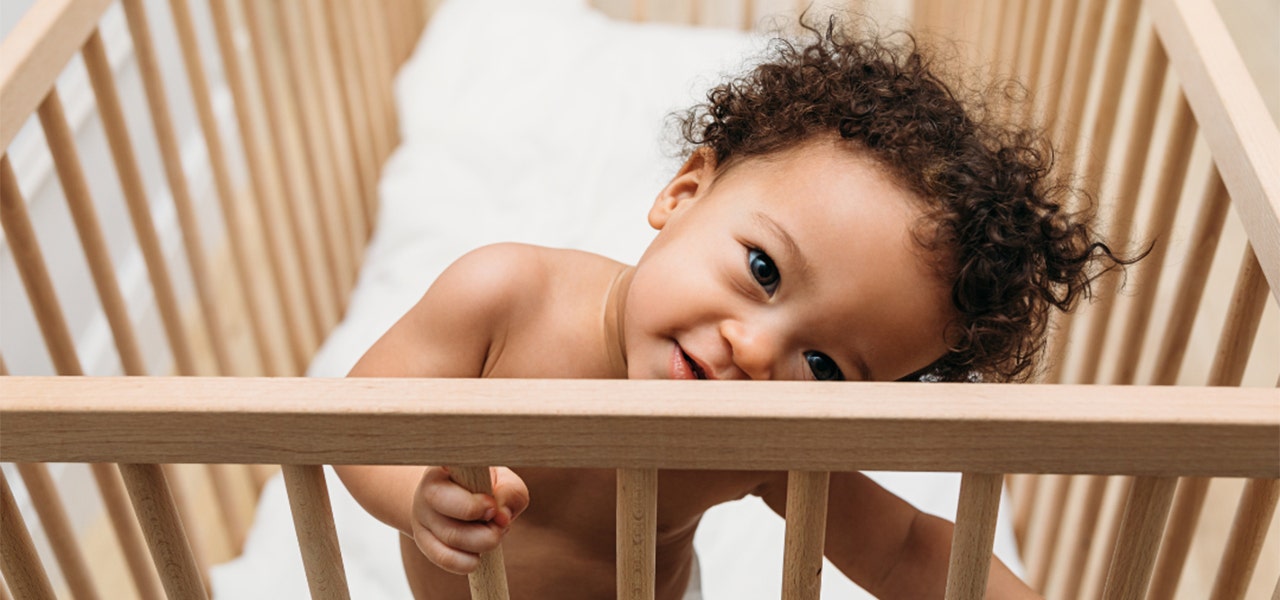 You'd think, right? But, sadly, not even close. There are 85,000 chemicals in use in consumer products today, and only a handful have been banned. What's even scarier is that the vast majority have not even been tested for harmful effects on human health.
The good news (there's good news, yay!) is that intentionally making non-toxic choices can help mitigate and, in many cases, eliminate these harmful chemicals from your baby's nursery. So, the first step in creating a non-toxic nursery is understanding what you're up against!
Top Chemicals to Avoid for a Non-toxic Nursery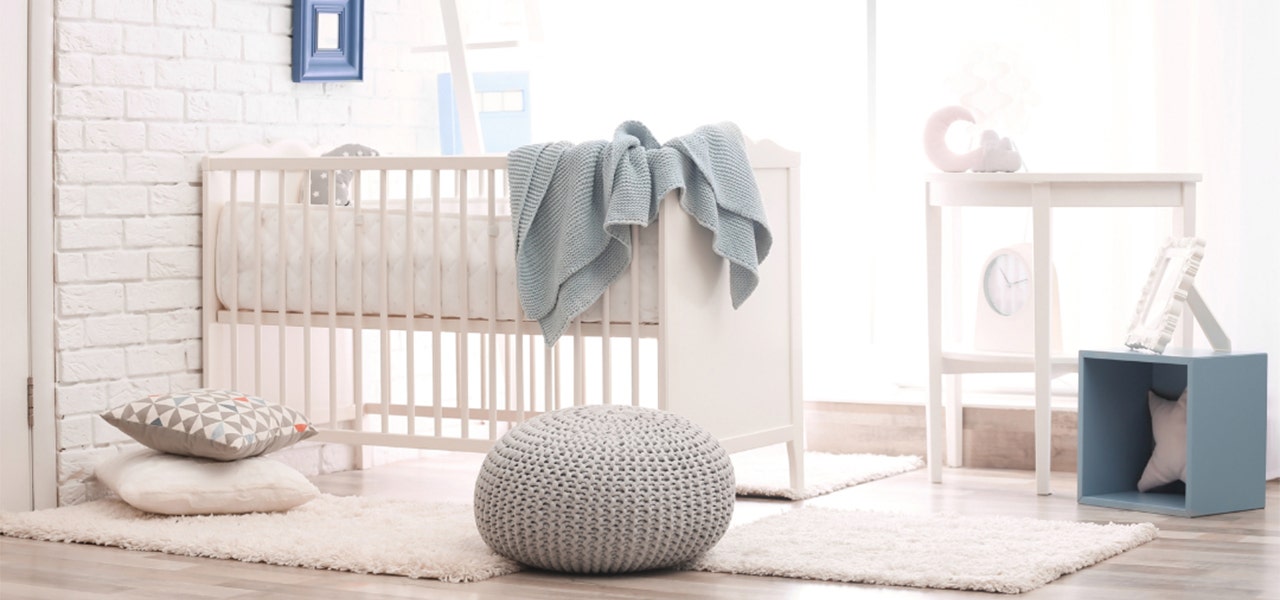 Reading the labels on baby products can be daunting. Even terms like "low VOC" or "flame resistant" can be misleading. A good rule of thumb is to look for non-toxic baby products with these certifications:
MADE SAFE® ­­certified non-toxic

GREENGUARD Gold® certified low chemical emissions
Still, it's important to educate yourself about the hidden chemicals that may be lurking in the products you're choosing with such care. As you shop, keep your eye out for:
Formaldehyde
Formaldehyde – shocking to think of in the same sentence as your newborn baby! ­– is a common carcinogen found in furniture, mattresses, bedding and clothing. In terms of crib mattresses, it's often found in the glues and adhesives that hold the materials together.
At Lullaby Earth, we don't use any materials containing formaldehyde. In fact, our non-toxic crib mattresses are UL Formaldehyde Free verified by the same lab that conducts the GREENGUARD Gold tests.
Volatile Organic Compounds (VOCs)
VOCs are chemicals that break down and "off gas" into the environment and the air we breathe. They are found on nearly every item we purchase, but some are a lot more harmful than others. For babies, think crib mattress, nursery furniture, carpets, curtains, paint, toys … so much.
VOC exposure can cause dizziness, shortness of breath, headaches and even central nervous system issues. Some scientists think that off-gassing toxic chemicals might be a contributor to SIDS, too.
Chemical Flame Retardants
These include some scary-sounding words like phosphates, boric acid, brominated chemicals, chlorinated chemicals, fiberglass, silica-infused rayon and more. You can find flame retardants in most upholstered furniture, mattresses, strollers, car seats and clothing – even though they have been linked with:
Neurological disorders

Fertility issues

Thyroid disruption

Decreased immunity

Cancer
Babies are especially vulnerable, and it's safest to just to avoid flame retardants as much as possible when setting up your nursery. We avoided them altogether when making our non-toxic baby products!
Bonus tip! An easy way to stay clear of flame retardants is to stay away from petroleum-based foam crib mattresses (like memory foam.) These foams are highly flammable and tend to come with a heavy dose of chemical flame retardants.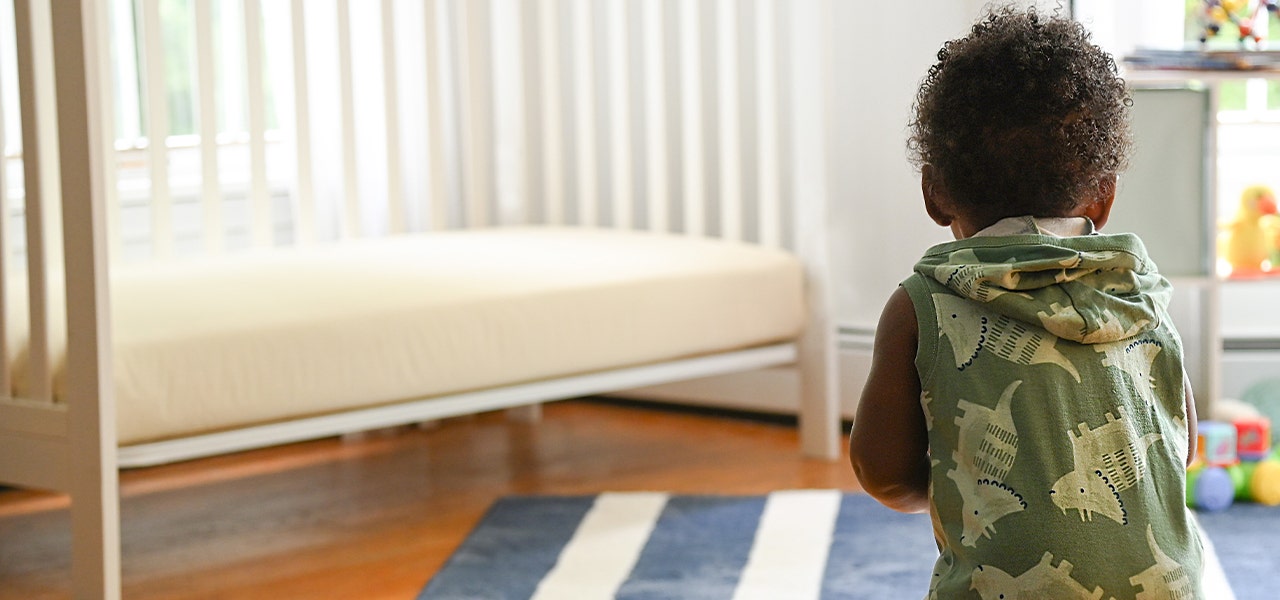 Phthalates
Commonly found in plastics to make them more flexible, phthalates are known endocrine disruptors associated with asthma, ADHD, autism, behavioral issues, neurodevelopment issues and more. Many baby products contain these soft, flexible plastics, like changing pads, mattress covers, diapers and toys. It is best to avoid these plastics as much as possible within and outside of the nursery.
Toxic Waterproof Materials
Waterproofing is a must for babies … but only when done safely. Beware of these super common and super dicey waterproof materials:
Vinyl/PVC – Polyvinyl chloride (PVC), or vinyl, is an incredibly toxic chemical commonly known as "poison plastic." It's hazardous from its production to disposal, containing additives like lead, cadmium and phthalates. This means even a label that reads "phthalate-free" may still contain them.
Polyfluoroalkyl substances (PFAS) – Aside from being "forever chemicals" that destroy the environment, PFAS have been linked to health issues with the thyroid, kidneys, blood, immune system and reproductive organs.
Rest assured, at Lullaby Earth, we use a food-grade waterproofing made from renewable resources – certified non-toxic, of course!
5 Non-toxic Nursery Must Haves
1. Low-VOC, Non-toxic Paints
Choosing your color palette and decorating the walls is often step one. Just make sure to avoid VOCs in paint and instead opt for paint made from natural or food-safe ingredients.
Look for paints that are free of VOCs and the lesser-known SVOCs (Silent Volatile Organic Compounds). Paints often contain biocides that are SVOCs. Be sure to let the paint dry and air out for several days or longer before bringing anything in the room.
2. Safer Flooring
Babies spend a lot of time crawling around and playing on the floor. It's important to choose the safest flooring option for your child. Many hardwood floors have varnishes and carpeting or rugs containing synthetic fibers full of VOCs and other toxins.
Bamboo is a safe and eco-friendly alternative to wood flooring. Natural fibers sourced from organic cotton are also safe choices for rugs. Though it's non-toxic, you should avoid organic wool rugs just in case your little one has an allergy!
3. Non-toxic Crib Mattress
Call us biased, but we think a non-toxic crib mattress is the most important item on this list. Newborn babies can sleep up to 16 hours a day, and sleep is crucial to the baby's development. It's when their bodies and brains regenerate, rebuild, restore and continue to grow and develop.
Conventional crib mattresses typically contain every single item on the list of chemicals to avoid that we just shared above. Setting up your nursery with a non-toxic crib mattress is non-negotiable.
4. Better Bedding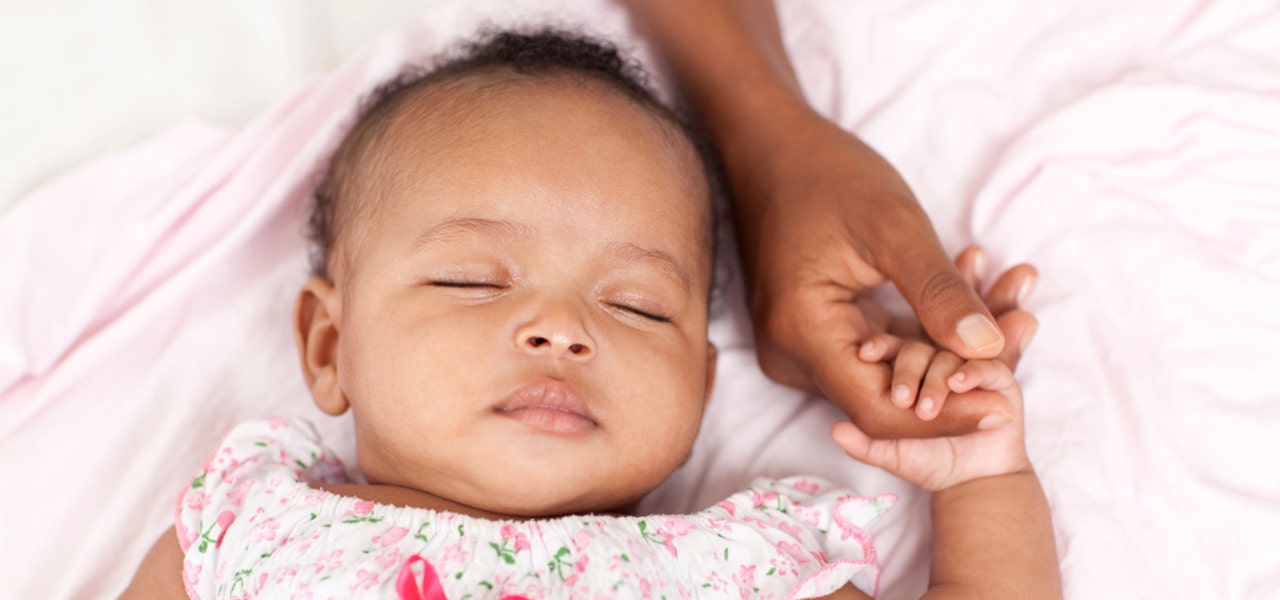 To complement the non-toxic crib mattress, safe bedding is almost as important. Babies inhale and absorb everything they sleep on and in. It's easy and not too pricey to choose 100% organic cotton crib sheets and sleep sacks for your baby. You can add a non-toxic breathable cover, too, for added comfort and safety.
5. Healthier Changing Pad
Traditional changing pads are breeding grounds for phthalates, BPA, PVC, flame retardants and more. Babies go through a lot of diaper changes, and the amount of time they spend on the changing pad adds up. You can greatly reduce your baby's exposure to these harmful toxins by choosing a safer option free of these chemicals.
Oh, and don't forget to choose non-toxic cleaning products, too, when you're cleaning up all of Baby's oh-so-adorable messes!
Now that you've got the basics down on how to set up a non-toxic nursery, you can unleash your inner interior designer and let your imagination run wild – all while knowing you are making safe choices for your baby. Ready to start shopping now? Browse our non-toxic baby products!