New parents and sleep deprivation go hand in hand. But it's not only due to Baby's developing sleep abilities. (Although middle-of-the-night wakeups certainly don't help.) We parents also end up losing sleep worrying about our little ones – even when they actually are sleeping!
Crib safety, and baby safety in general, means a lot to us at Lullaby Earth. That's why we want to do everything we can to share what we know about safe sleeping for infants – not only to protect your little one, but to put your mind at ease, too.
In celebration of Baby Safety Month, we're breaking down the basics of safer sleep for your little one to help you feel more prepared to tackle their sleeping habits in a safer, healthier way.
Co-sleeping vs. Room Sharing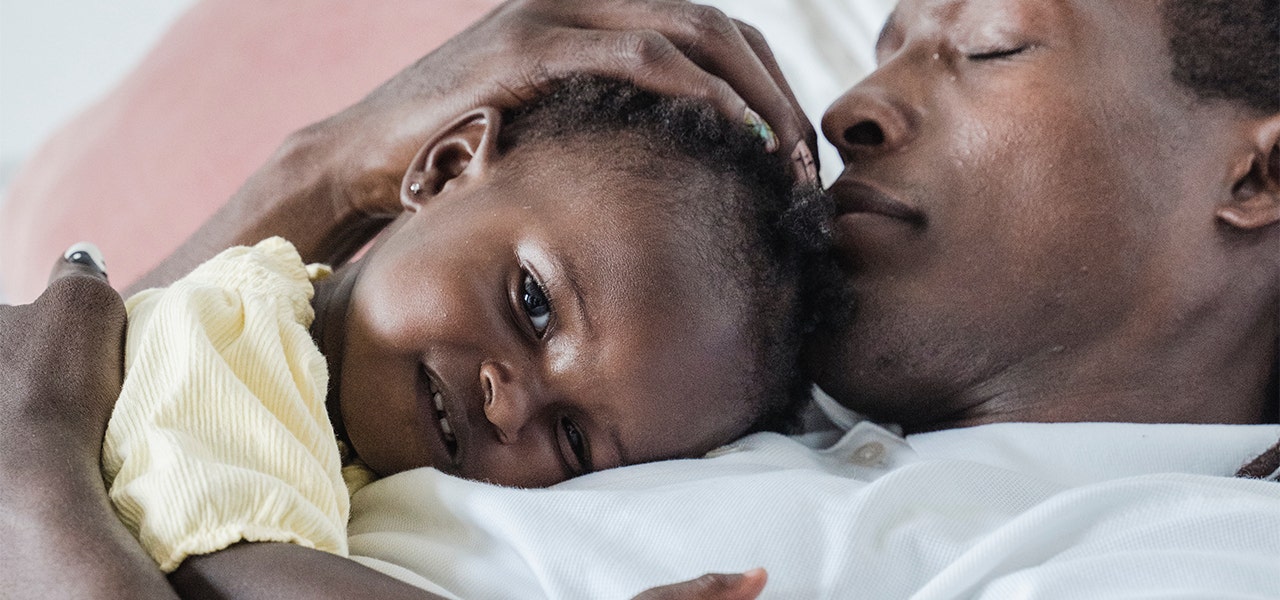 To co-sleep or not to co-sleep with your newborn? The only correct answer when it comes to baby safety is don't … ever. The safest place for your baby to sleep is in their own space on a firm, flat surface.
The Problem with Co-sleeping
The Consumer Products Safety Commission (CPSP) states that the safest way for babies to sleep is flat on their backs on a firm surface free of toys, blankets, stuffies or other objects (save for a snug, fitted crib sheet). Adult mattresses are not as firm as a baby's sleeping surface needs to be, even "firm" adult mattresses.
Beyond structural concerns, think of all the different times you've tossed and turned in your sleep or fussed with your comforter while trying to get comfortable. This is the way that we adults settle in for sleep, even those of us who are "calm" sleepers. However, this is also the reason that co-sleeping is an extremely dangerous environment for your baby, increasing the risks of suffocation.
Room Sharing with Baby Is A-Okay
To recap, your baby is safest sleeping in their own bassinet or crib. But that doesn't mean that they need to be in a completely different room!
Sharing a room – not a bed – is the perfect way to set yourself and your little one up for a good night's sleep, all while staying near one another other for late-night feedings, diaper changes or even just peace of mind.
Bassinet Basics
Bassinets are geared towards newborns up until they're about four to six months old. Much like cribs, bassinets have to adhere to certain baby safety guidelines. Lucky for us, these recommendations are similar to crib safety standards, too!
Bassinets should meet current CPSC safety standards and feature mesh, breathable sides to increase airflow and visibility. Remember: just like we discussed with cribs, you should always keep spare pillows, blankets and toys out of the bassinet. If you use sheets, make sure that they fit snugly on top of the pad. This will ensure your little one cannot tangle themselves in – or block their airway with – any other items in the bassinet.
Crib Safety Tips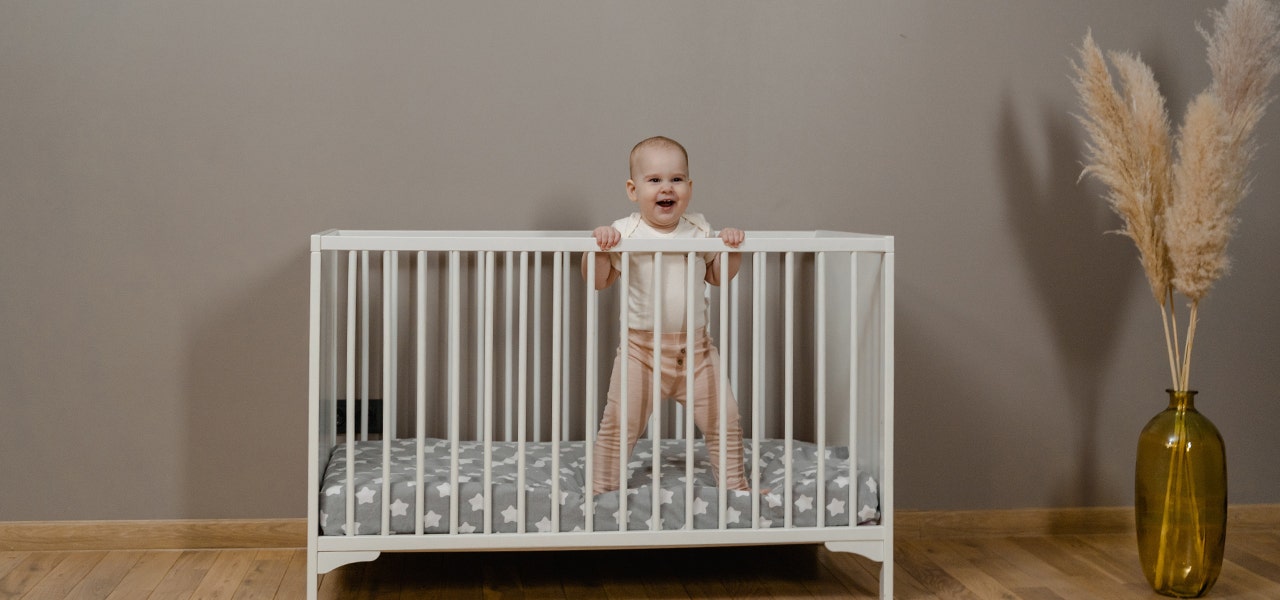 Here at Lullaby Earth, we talk A LOT about baby safety, specifically crib safety – and for good reason! We're here to educate you as a parent to ensure your little one is as safe as possible when they drift off to dreamland.
To help you remember most of the safety basics, remember the acronym "FANS":
"F" for a firm, flat surface
"A" for alone
"N" for non-toxic
"S" for strong, structural design
After all, we are big FANS of safer and healthier sleep! Let's break down the details.
A Firm, Flat Surface
We've said it before and we'll say it again: a firm, flat surface is best for Baby. This is especially important while their neck and spine are still strengthening in those first few months. A firm, flat surface (sleeping flat on their back) supports the neck and spine while keeping risks for suffocation and strangulation low.
Sleeping Alone Is Best
Although blankets and stuffies may look adorable, they pose a major baby safety hazard during sleep. It's important that there's nothing else in their crib that they could potentially tangle themselves in or suffocate on.
Non-toxic Is Non-negotiable
Keeping your little one's sleeping space non-toxic is one of the best things you can do to promote baby safety and protect their health. Your tiny one is in a vulnerable state of growth and development during those first few months. Keeping them away from toxic chemicals like chemical flame retardants, vinyl/PVC, polyurethane foam and glues/adhesives that could impact their development is a no-brainer.
To learn more about the importance of a non-toxic nursery, read more here.
Strong Structural Design
Your crib should have a strong structural design that will support the weight of your growing little one. The crib mattress should not dip at any edges, corners or even where the baby is placed to sleep. A supportive structure aids the healthy development of bones and muscles while reducing any risks of suffocation. (Picking up on any common themes yet?)
Crib Mattress 101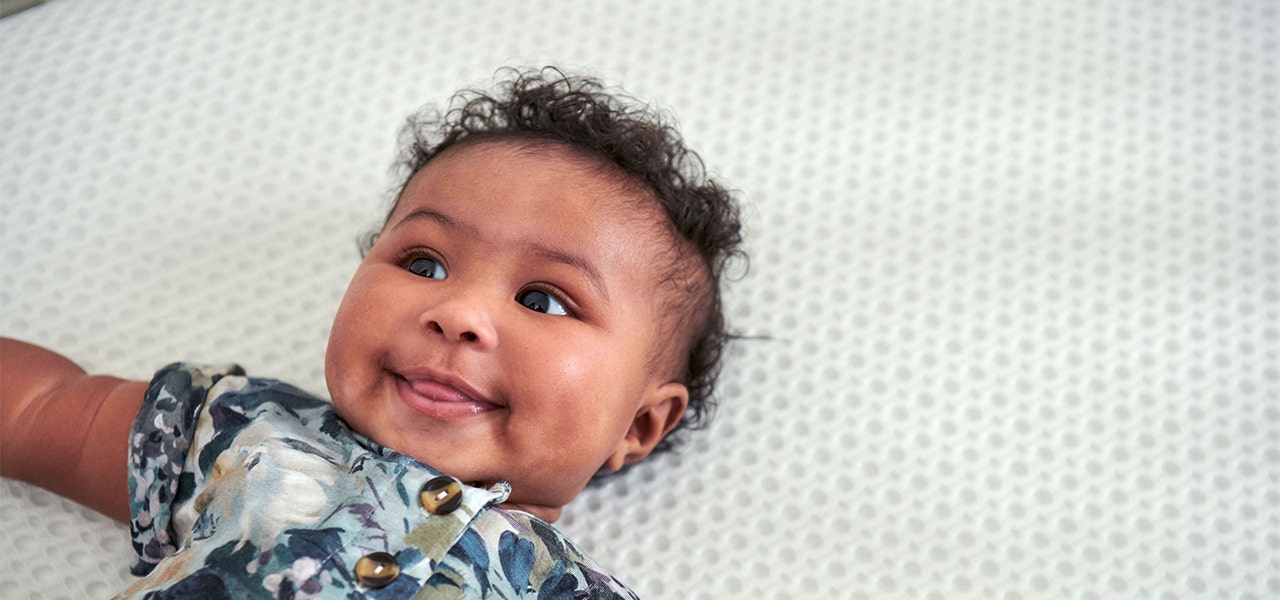 Now that you know the safety basics, let's talk about crib mattresses in general. When you first start shopping, it can be overwhelming to see all the different selections out there! We're here to tell you some of the most important features. Oh, and pro tip: You can find them all with us!
Waterproofing
Lullaby Earth's crib mattresses are waterproof and feature a removable, machine-washable breathable cover. Our crib mattresses feature patented non-toxic waterproofing at the surface, which keeps the inside of the mattress dry to prevent any growth of mold or mildew whenever accidents happen (and they will happen!). Not only does this mean that your crib mattress will last longer, but it will also keep your baby safer and healthier while they sleep, too!
Breathability
Our breathable protector pad is created with a 3D-pattern that allows for 360° airflow while your baby sleeps. If your little one were to roll over during their slumber, they would still be able to breathe through the breathable cover. Plus, breathability aids your baby in temperature regulation and keeps them cool while they sleep. The fact that the cover is machine washable and dryable is the cherry on top!
Adaptability
Lullaby Earth's most popular mattress – the Breathe Safe 2-Stage Breathable Crib Mattress – is designed with a firmer side for babies and a slightly less-firm side for toddlers (that still provides firm enough support for their healthy development). This means that you can continue to use this mattress as your little one grows – because it grows with them.
How to Dress Baby for Sleep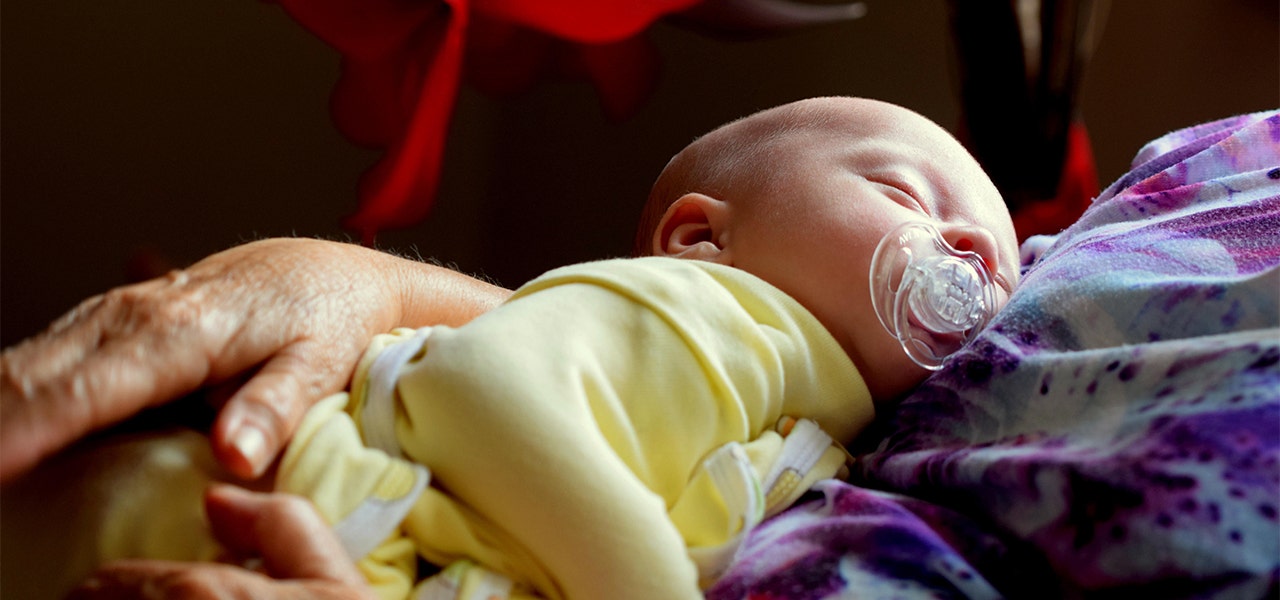 A more restful, comfortable night's sleep starts with the clothing your little one is wearing. If you can keep their room at the ideal temperature – between 68 and 72 degrees – dress your baby in breathable clothing that will prevent overheating throughout the night. Although you might have the urge to bundle up your little one, it is best to dress them in a way that will prevent them from getting too warm as they sleep.
If you choose to swaddle at bedtime, the safest way to do so is by using a breathable fabric such as cotton or Muslin. Just remember to avoid swaddling once your little one is able to roll over!
Nursery Reminders
Decorating your baby's nursery is one of the most exciting parts of preparing for a new baby. But remember to keep it as non-toxic as possible! Aesthetics are fun, but not when they come at the cost of your little one's health and safety.
Learn more about top chemicals to avoid in your little one's nursery (plus five non-toxic nursery must-haves!) in this blog post.
Learning about baby safety in the crib is the first step you can take to provide your baby with the sleep they deserve. As a new parent, you'll sleep better knowing that you've provided your little one with a safe sleep environment.
We're here for you, parents. And if you're here, that means you're already doing an amazing job. But don't forget to take care of yourself, too – learn more about baby, sleep and your mental health here.