Your littles deserve a clean and healthy home. Unfortunately, with so many toxins in cleaning products on the market today, cleaning up isn't as easy as it sounds.
We're here to help you understand some of the risks associated with typical household cleaners and provide you with safer and more effective solutions to try instead. After all, a healthier home makes for a happier family!
Why Non-toxic Cleaning Is a Must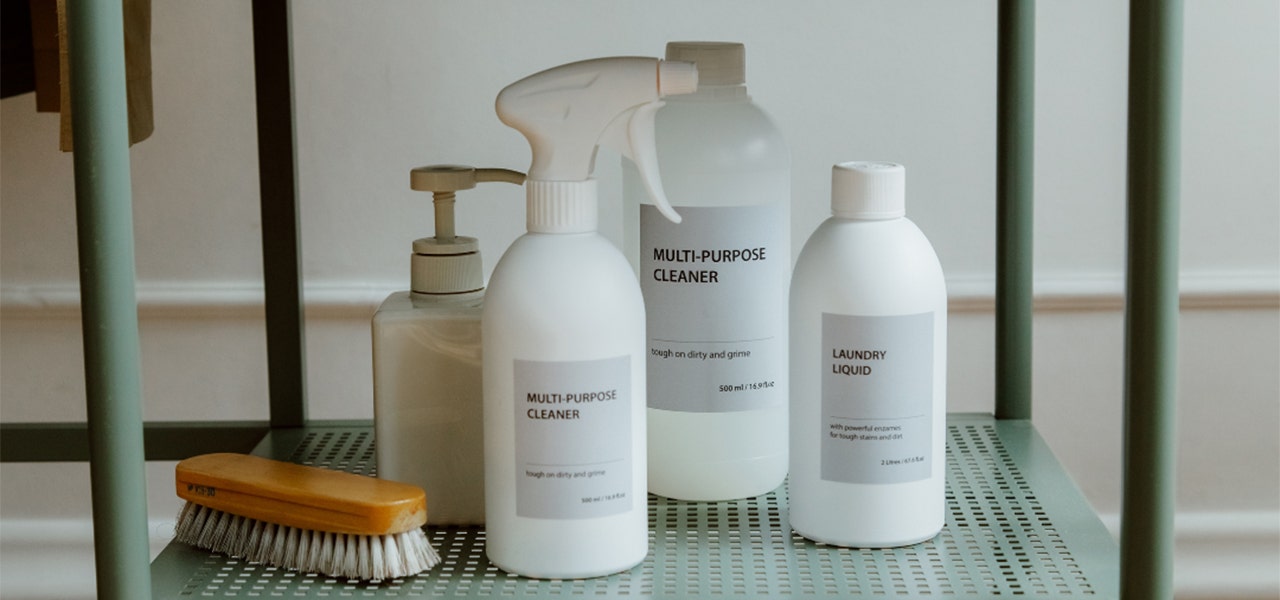 Our environment affects our health and well-being. This is especially true for our children, who are experiencing crucial stages of growth and development, and who rely on us for protection. Many chemicals, including those that are found in common household cleaning products, have been proven to negatively impact growth and development – which makes non-toxic cleaning products absolutely essential.
Per the American Lung Association, health risks associated with ammonia, sodium hydroxide, phthalates and other chemicals found in cleaning products include:
Allergic irritation

New or worsened symptoms of asthma

Chronic respiratory problems

Headaches
Plus, non-toxic cleaning is much better for the environment, too! Many of the chemicals found in household cleaners can off-gas toxic VOCs that pollute the air both inside and outside the home. Ironic that cleaning products can actually make your home dirtier, right?
Choosing non-toxic cleaning products can keep your entire family safer by reducing your exposure to toxic chemicals. That's why we're here (and we're happy!) to offer several ways you can identify safer cleaning products to use inside your home.
Tips for Purchasing Non-toxic Cleaning Products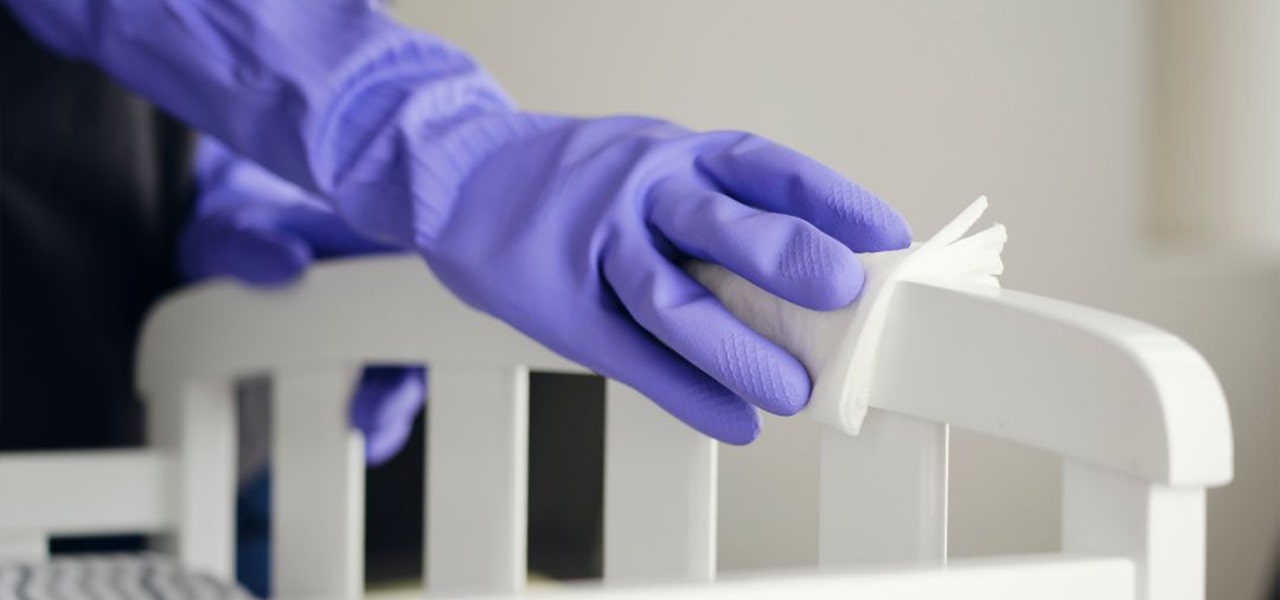 With so many chemical-laden products out there, it can be hard to know what's safe and what isn't. The good news? It's not impossible – by reading ingredient labels, looking for certifications and relying on trusted sources, finding safer products to use in your home becomes a breeze.
Read the Ingredients
A good rule of thumb when trying to avoid toxic cleaning solutions is to test if you can actually pronounce the ingredients. It sounds silly, but it's true! If you can't recognize or even pronounce what goes into a product, or if it isn't apparent why that ingredient would even be used in a product, it's probably not something that's natural, non-toxic … or necessary!
Always be aware of the risks associated with certain ingredients commonly used in cleaners, too. Products that use ammonia and chlorine are associated with skin irritation and burning sensations in the eyes, nose and throat. Other solutions contain phthalates and formaldehyde, which are linked to low fertility and neurodegenerative diseases, too – scary stuff!
Reading ingredient labels ensures that you know exactly what is in your products. And remember, if you don't understand the ingredients, it's best to choose another option!
Look for Certifications
Even if a cleaning solution claims to be "safe," "non-toxic" or "environmentally friendly," these statements can be misleading if they are not backed by a certification. Unfortunately, many brands use greenwashing, a deceptive marketing tactic, to make their products appear safer than they really are.
Relying on trusted certifications can help you to verify that a product you're choosing has undergone testing to ensure it really is better for your health or the environment. Some certifications to keep an eye out for include:
MADE SAFE®

GREENGUARD® Gold

U/L Formaldehyde Free
You can check out Lullaby Earth's certifications for more info on what these certifications mean!
Rely on Trusted Resources
Knowing how to shop safely and ethically is essential to protecting your family (and the planet) from toxic chemicals. But … wouldn't it be great if someone else did the work for you instead?
Great news: there are organizations out there that are dedicated to just that. EWG Verified, for example, has a great list of non-toxic cleaning products that meet strict criteria for ingredients that are safer for your health and your home. MADE SAFE® offers a helpful non-toxic product catalog, too.
3 DIY Cleaning Solutions to Try
Still unsure as to whether you can trust cleaners on the market? Struggling to find one that meets your preferences? Why not just do it yourself, instead? There are lots of DIY cleaning recipes that are just as effective as cleaning products at the store and are also safer to use in your house and around your kiddos.
Before we dive into some DIYS, it is extremely important to note that certain ingredients should never be mixed together. Always be careful and do your research when mixing solutions at home, even if every ingredient is natural.
1. Homemade Soft Scrub
This soft scrub can be used on soap scum, tough stains and more. All you need is some baking soda and hydrogen peroxide!
Mix together 1/4 cup of baking soda and just enough peroxide to form a paste. You can use this solution to clean anywhere from the bathroom to your couch. It works wonders for lifting and removing tough grime anywhere in your home (or apple juice stains, we don't judge!). Just be sure to never store this recipe in a closed container – make only what you need!
2. Carpet and Floor Cleaner
Our floors very well may be the most touched surface in our homes – so it's important we keep them clean! Using warm water, a splash of vinegar and a few drops of your favorite essential oil for scent, you'll be ready to tackle any floor mess on hardwood, laminate or tile. (Find the full recipe here.)
To clean your carpets, simply sprinkle a hefty amount of baking soda around the floor space and let it sit overnight. Then, vacuum as usual! The baking soda helps release stuck-in odors and will freshen your carpets like new.
3. All-Over Surface Cleaner
Vinegar or castile soap (NEVER both!) can be mixed with water (and essential oils, if that's your preference!) to create an all-over surface cleaner. The recommended amount of water to vinegar is 1:1, while the amount of water to castile soap is 2 cups : 2 tablespoons.
How Lullaby Earth Helps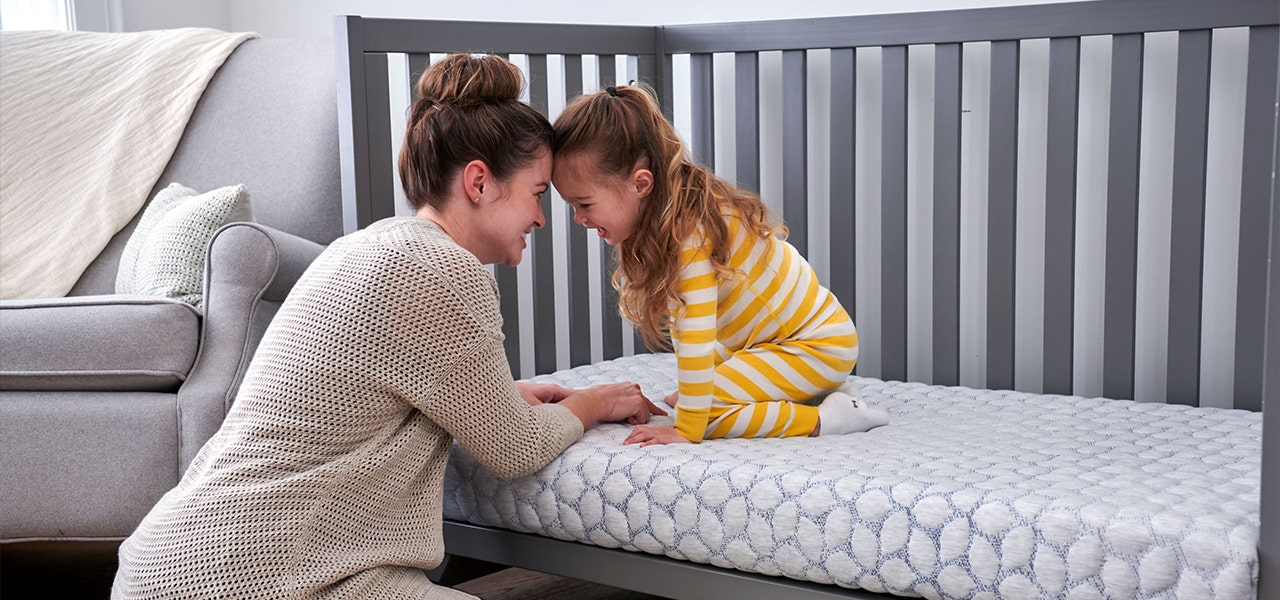 Having non-toxic products in your home is the first step in creating a healthier environment for your family. Because using non-toxic cleaners won't make as much of an impact on your home health if your furniture contains the toxic chemicals you're trying to avoid anyway!
Lullaby Earth is proud to provide non-toxic sleeping solutions for your little and not-so-little ones. All of our products are MADE SAFE® and GREENGUARD® Gold certified, as well as U/L Formaldehyde Free Validated to ensure that your littles have a safer and healthier sleep space.
Having a hygienic home doesn't have to come at the cost of your health. Using non-toxic cleaning solutions is a great way to maintain a clean home all while protecting your family from harmful chemicals (and protecting Mother Earth, too!).
For more non-toxic home tips, like how to detox your nursery, head to the Lullaby Earth Blog!